Stitch Rowing are specialists in dye sublimation rowing clothing

Dye-sublimation printing is a digital printing technology using full colour artwork that works with polyester and polymer-coated substrates. Also referred to as digital sublimation, the process is commonly used for decorating apparel.
The process uses the science of sublimation, in which heat and pressure are applied to a solid, turning it into a gas through an endothermic reaction without passing through the liquid phase.
So what does this mean?

Well basically ... If we can get your design on to a computer screen theres a very good chance that we will be able to turn it into a piece of rowing clothing for you.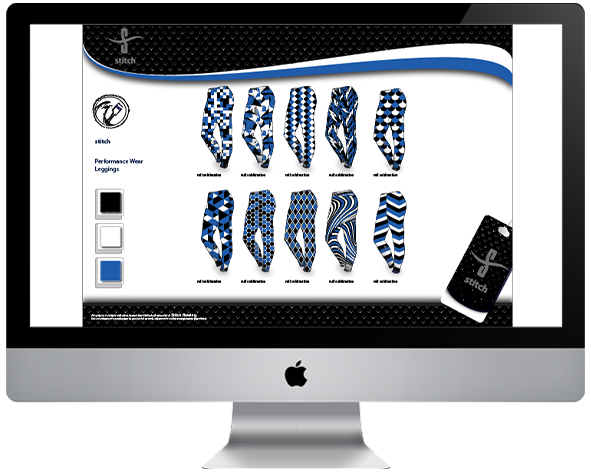 The Design Process
Here at Stitch Rowing we have an in house design team ready to spring in to action to make your design ideas a reality.
If your unsure of what you need to make your dreams a reality then check out our handy guide here
Once your designs are confirmed and ready to go our team will then start the process of laying your design into our digital patterns ready for printing.
Printing
Stitch Rowing have 2 Epson F6200 printers capable of churning out 22 linear meters of sublimation paper an hour each. This gives us capacity to be dealing with eveything from 1 off bespoke orders to mass production runs.
Our printers are fitted with Epsons HDK Black colour system which has been created primarily for use with textiles to help produce deep, neutral blacks and dense shadows.
Epson UltraChrome DS ink and pre-treatment are certified by the Eco Passport. This is an international safety standard in the textile industry. It is certified to be safe for adults and children, including babies.
Application to Fabric
Once your design is printed to paper it moves through the factory to our printing area to be applied to fabric.
Our twin bed press runs at 200 degrees celsius and allows us to print around 60 papers an hour.
Once your design is to fabric it moves back to the cutting room where the shape is cut and prepped before moving to production to be sewn.